Bella Fuchsia growers
Bella Fuchsias are cultivated to grow to various sizes: in small pots, in hanging baskets, as bushes and on little stems. Depending on the variant, the young plant will take 2 to 4 months to grow to its desired size. After the growth period at the cultivator, the Bella Fuchsia travels to garden centres and florists all over Europe.
Bella Fuchsias are available in shops from April to June. Fuchsia plant care is easy and fuchsias are known to be one of the longest flowering plants in summer. With the right care, fuchsias will show their beautiful flowers until late in autumn. A perfect plant for your garden, terrace or balcony.
Bella Fuchsia grower in sunlit Hook of Holland
Plant nursery Wesstein - de Vries is based in sunlit Hook of Holland, the Netherlands. This region is part of the Westland, the epicentre of international horticulture. This region is perfect for growing fuchsia plants. It's always windy, never too hot and lots of sunshine.

Father Johan likes to work together with his sons in this family business. Also because they have very different interests. Johnno likes the cultivation of plants while Carlos prefers sales. That is a good combination.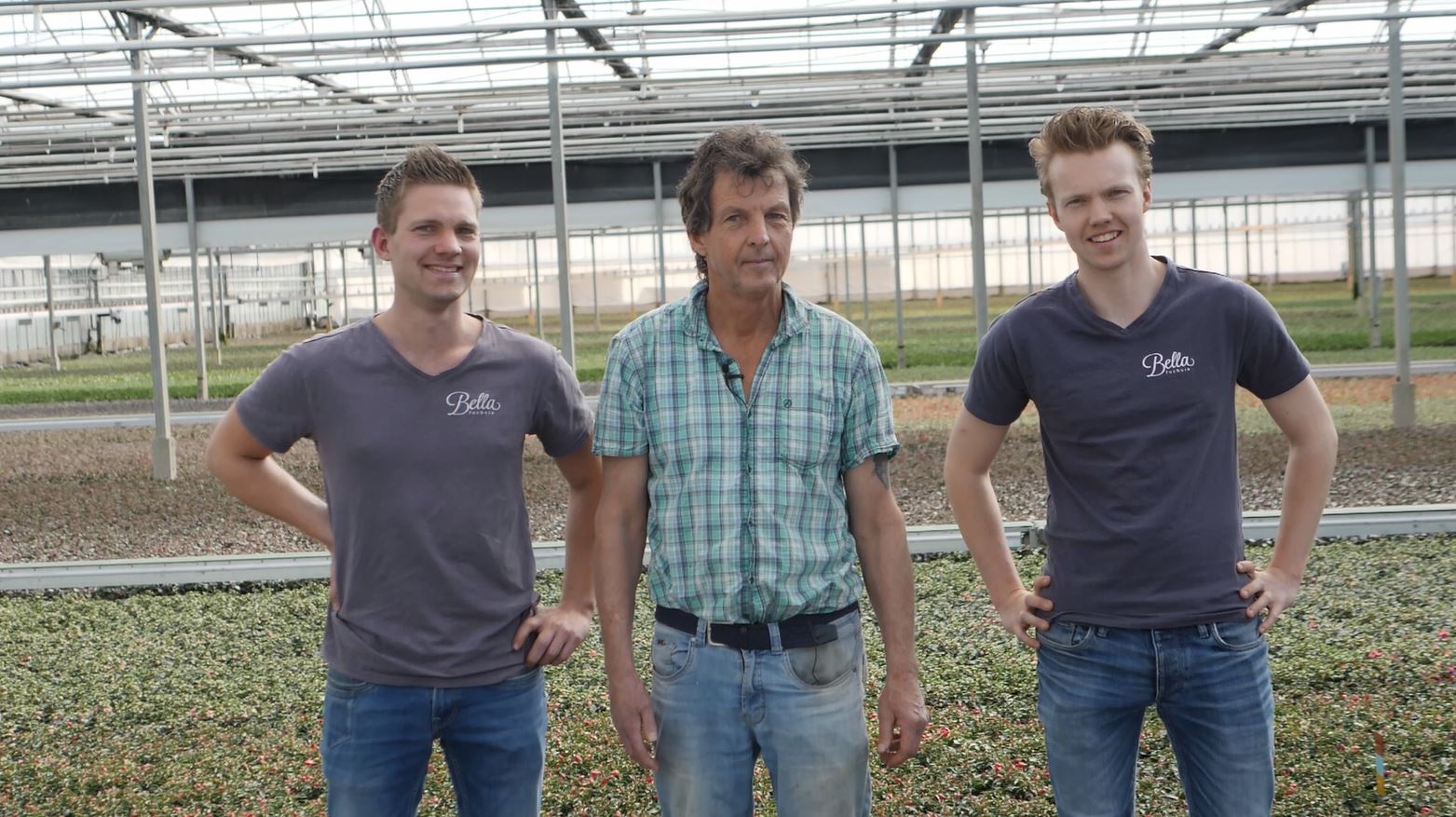 Fuchsia variety named after daughter of Dutch grower
Dutch grower Cornee Kester mainly grows Fuchsias. Cornee worlks together with his cousin Marino. C&M Kester grows standard fuchsias, fuchsias in trailing baskets and climbing fuchsias. They started with only 5000 m2. Their greenhouses now cover 4 hectares (40.000 m2).
Their fathers grew Chrysanthemums. They wanted nothing to do with Chrysanthemums. They wanted more direct contact with customers. That's why they started growing pot plants. They became fuchsia fans right away. They started cultivating standard fuchsias. Now, 25 years later, they are still growing the same plant. And they still work with the same breeder and supplier of young plants.
One Fuchsia variety is named after Cornee his daughter Britney. Seeing these flowers always makes him happy. His daughter has blond hair and that goes well with this flower.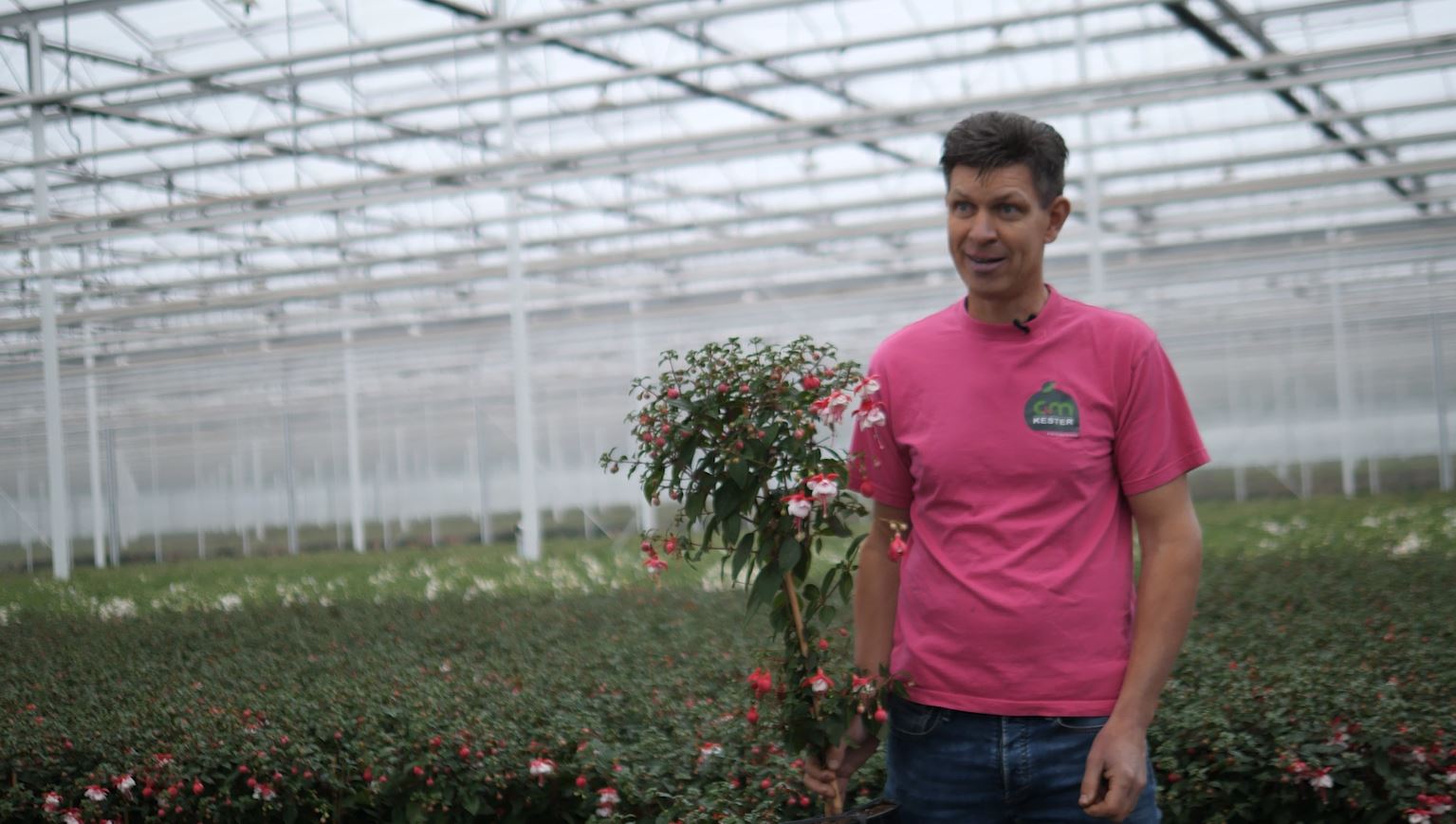 Three generations Bella Fuchsia growers
We are now at nursery De Schakel (Westland, The Netherlands). We have been growing Fuchsias for 30 years. This is our father Dook. He has started growing Fuchsias. My name is Cock and this is Ard.
Our added value is that we have all Bella Fuchsia varieties available. Our customers can chose online which varieties they want. We will deliver them. Other growers are more focused on large volumes. We also offer the option of ordering just one or two trays per variety. Together, these small orders fill a whole Danish trolley with different Bella Fuchsia varieties. This suits our company. I think we are pretty good at this type of trade.